Inspired to host an early autumn meal for some co-worker friends, I put the following menu together for a group of 9 wine loving foodies…
Starters: Caramelized onion, prosciutto, and fig flatbreads, butternut squash shooters, assorted cheeses.
1st: Cauliflower Soup with Seared Scallop, Lemon oil, Caviar
2nd: Duck Confit Ravioli, Veal Demi, Gremolata
3rd: Roasted Squab with fresh Porcini
Dessert: Thanks to Flora, a dense and delicious chocolate cake!
This is what happens when you combine above with the cast and crew of 56 Degree Wine (and friends of 56!) Here were the wines…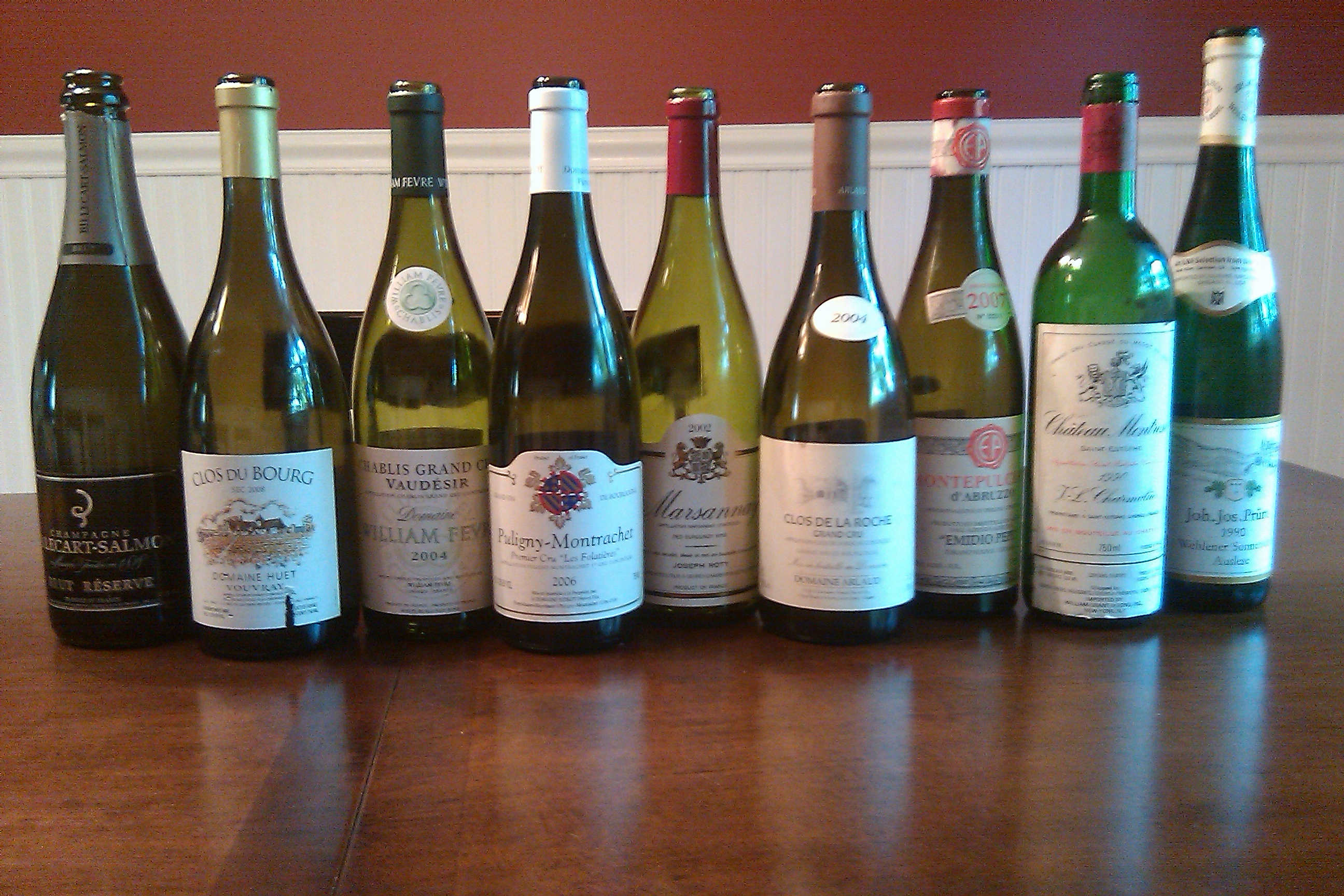 NV Billecart Brut Reserve
2008 Domaine Huet Clos du Bourg Sec
2004 Fevre Chablis GC Vaudesir
2006 Bzikot PM Folatieres
2002 Roty Marsannay
2004 Arlaud Clos de la Roche GC
2007 Emidio Pepe Montepulciano d Abruzzo
1990 Ch Montrose
1990 JJ Prum Auslese
THANK YOU for the incredible wines!!!